Okay guys and gals, let's get into some of my favorite Daily Fantasy Sports plays the weekend. Like any good DFS junky, I play both DraftKings and FanDuel, looking for opportunities to capitalize on pricing gaps and "mistakes" between the sites. I will go over some guys who are priced right/wrong on both sites. Enjoy.
QB:  Phillip Rivers ($6600 DraftKings)
Gotta love Rivers on DK this week, as the 8th most expensive QB. I'm completely fading him on FanDuel (too expensive) but was shocked when I saw his price on DK.
A few reasons to love Rivers this week:
Baltimore is AWFUL at stopping the pass. Their secondary has been a joke, and it's wise to play QB/WR vs them each week.
SD can't run the ball. Gordon has been a bust so far, and Rivers has averaged 57(!!!!) throws per game the past 3 weeks. Even if they are leading they do a lot of dink in dunk rather than running the ball between the tackles. It doesn't hurt having a guy like Woodhead to catch the ball out of the backfield, either.
Price! The key to making money in DFS is finding value in price. He will meet his value without a doubt.
QB: Teddy Bridgewater ($6900 on Fanduel, $5100 on DK)
Another guy I think is priced below his value. On Fanduel they have him in the low-middle of the pack, but DK he is way too cheap. They have him below Landry Jones and Zach Mettenberger. Dafuq?
With Stefon Diggs catching fire, I don't have any issue with him meeting his value. Feel free to stack those 2, and load the rest of your lineup with studs. If Bridgewater comes in between 13-20 points, you can cash in big with him.
QB: Jameis Winston ($6600 on Fanduel, $5200 on DK)
Feel free to roll him out vs Atlanta on FD. He will have a low usage-rate, but he's put up solid numbers (17.44 ppg) in the last 3 games. There is obvious risk with him, but I think he's worth a flier in some tournament lineups.
RB: Justin Forsett ($6900 on Fanduel, $6100 on Draftkings)
Have to like the Baltimore/SD game with over/under at 51. Much like Rivers vs the Ravens pass D, I love Forsett against the leaky Chargers run defense. Forsett may be low owned due to his stinker last week, but in the 3 games prior he gathered over 100 total yards. The Raiders (5 ypc), Packers (7.8 ypc), and Steelers (5.7 ypc) ran all over San Diego and I expect that trend to continue. Forsett is a very strong option this week.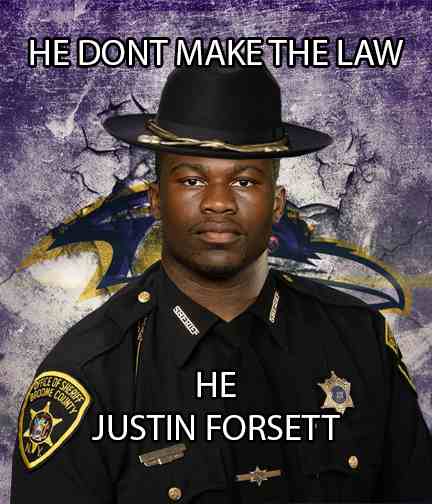 RB: Todd Gurley ($8100 on FD (6th highest), $6300 on DK (8th highest)
I like Gurley more on DK this week – due to price – but feel free to play him on either site. The guy has been on a rampage since taking the reigns against Arizona and has a juicy matchup this week. The Niners suck on both sides of the ball so it makes sense to trust the most talented guy on the field (Gurley). The only thing that worries me is that if this game gets out of hand (STL is an 8 point favorite) Gurley will be on the sidelines while his backups take carries away. I'm still going to roll him out a lot this week and expect a big outing.
RB: Jonathan Stewart (Sleeper pick, $4100 on DK)
Stewart has put together two solid games vs Seattle and Philly; he should be priced higher. DK has him priced at or below: Joseph Randle, CJ Anderson, Andre Ellington, James Starks, Shane Vereen, Arian Foster (update your rosters, DraftKings). I value him above all of those guys. He could be a sneaky tournament play in your flex. If you can stack him and someone like Teddy B, you can essentially load the rest of your roster with stars.
WR: Mike Evans ($7800 Fanduel $6800 on DK)
Watch for a big week from Evans. I think his price is about right, but the fact that VJax is out bodes well for anyone playing Evans. He completely took over the game last week vs Washington catching 8 of 12 targets and I fully expect him to demand even more targets this Sunday against Atlanta. Evans will be moderately owned, but he's definitely a nice guy to build your lineup around this week.
WR: Antonio Brown ($8400 on Fanduel, $7800 on DK)
Y'all musta forgot!!! Big Ben is back this week which means it's a good time to revist Mr. Consistent aka Mr. Steal Yo Girl aka Mr. Brown aka Dahntahn Tony Brown.
Listen, I'm a Pittsburgh homer, that much is sure.  That being said, this is the week to cash in on my man #84. His numbers have been way down with the jerk-off QBs the Steelers have been rolling out, but I expect a big week out of AB with Ben behind center.
He's listed below Dez on DK (Cassell/Dez vs Seattle D) which I think is a big mistake. In two games last season, Brown torched the Bengals for 245 yards and added a return touchdown to boot. I think people might be sleeping on him, which makes him a great tourney play. Look for Brown to be a top 3 WR option this week.
WR: Michael Floyd (Sleeper pick 4900FanDuel 3500 Draftkings)
Floyd has been relatively quiet this year but this could be the week for him to break out. If John Brown is out, Floyd will benefit from more targets. I'm picking Arizona to blow the doors off of Cleveland, so hopefully Floyd will be a part of that. If Brown plays I'm much less bullish on MF, but if he's out, you can really sneak Floyd in there with some monsters.
His last two games have been so-so (3/59/1, 5/50/1) but it's worth noting that without a real heavy TE presence Floyd is able to get plenty of redzone targets.
TE: Ladarius Green ($5300 Fanduel, $3000 Draftkings)
His pricing is ridiculously cheap. This is a guy who has hit double digit numbers every week besides when he played the Steelers. With Gates out he is a no brainer to roll out in a lot of lineups. If you can stack him, Rivers, Michael Floyd and Stewart you'll have a ton of room to load your roster with studs of your choosing.
Gary Barnridge ($6300 Fanduel, $4700 Draftkings)
Barnridge was initially discovered by my roommate (shouts to Kashen) prior to the Browns matchup with Oakland. He put him in EVERY lineup and cashed out big. Since then, Barnridge has hit double-digit points in every week and emerged as a very reliable TE option.
In my opinion, he's priced accordingly on FD but is way too cheap on DK. Despite a tough matchup with Arizona, I expect Cleveland to throw the ball a lot this week. I'll be using him in a lot of lineups on DraftKings and will put him in cash-game lineups on Fanduel.